Best Bottles Warmers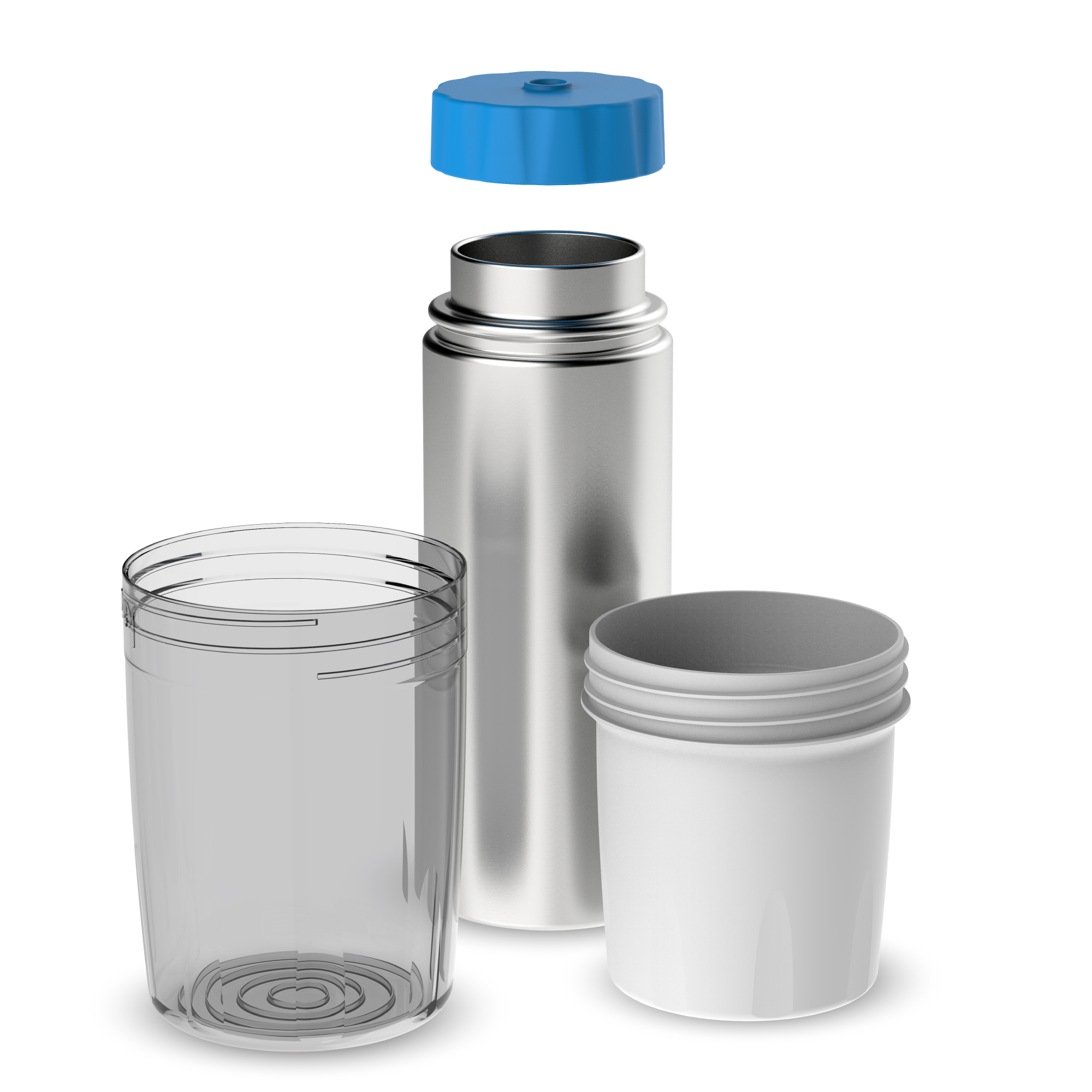 The 10 Best Bottle Warmers Of 2022

The best products are chosen by our editors who independently test and review them. Learn more about the. You may be eligible for commissions if you make a purchase through one of our selected links.
You may find it difficult to heat breastmilk, formula or baby food when you're running late and need to quickly calm them. It should warm your baby's preferred food fast and evenly. The bottle warmer also should allow you to use it for future feedings. It can be hard to find the right bottle warmer for you, with so many options available.
We have narrowed down our choices by listing the top bottle warmers.
Amazon Top Picks Dr. Brown's Deluxe baby bottle warmer
Here Are The Best Bottle Warmers Of 2022!

1. Grownsy Five-in-1 Baby Bottle Heater
Earning the top spot on our list is this amazing 5-in-1 Grownsy bottle warmer! It is a relatively new bottle heater that's simple to use, effective, reliable and cost-effective at just $40. This bottle warmer fits perfectly into wide Tommee Tippee (Comotomo) and AVENT bottles. There are five essential features to it: normal bottle warming (fast), normal bottle warming (defrost), food heating and sterilization. In testing we tested all the settings. Speed bottle warming quickly heats chilled or room temperature milk in 2.5-7.5 minutes. It all depends on how much milk you have and what your starting temperature. The instruction manual includes a handy table that makes it easy to refer to. Place the bottle inside the chamber. Pour the water into the measuring cup. The system will turn off automatically after the heating cycle is complete. Once the clock has rung, it will begin counting down and then the alarm will sound three times. The same process applies to the defrost setting. The normal bottle warming feature was also easy to use, and can provide constant bottle warming at your chosen temperature (typically 40degC or 104degF) for up to 24 hours. For food heating, press the FOOD buttons and for sterilization press the STERILIZE button.
A full 15-minute steaming can be achieved by the sterilize feature. It works very well for bottles (turn them upside down in order to sterilize them) or pacifiers. Every other function worked perfectly without any issues, and were impressed with how simple it was to use. After about a month's daily tap water use, minerals began to form on the inside and it needed to have this removed using vinegar. We recommend using distilled water for sterilizers and bottle warmers that have high mineral content, just like any other. We tested the primary function, fast bottle warming, with glass, plastic, and silicone baby bottles; all of them came out at a similar temperature, varying between 99deg to 103deg F. The only small con is that with taller and narrower bottles, such as a 9-ounce Dr. Brown's bottle, you will need to remove the nipple for the system's lid to close properly (which is necessary for fast warming). While not significant, this is something worth mentioning. We love Grownsy and consider it a great addition to our collection. Given its reliability and amazing features, it makes an excellent choice and is our top pick. You are the only one who thinks it is top-rated! Babygearlab & ScaryMommy were our best friends Interested? You can check out the Grownsy Bottle Warmer here 2. Kiinde Kozii Safeheat Pro.
Newly released last year, we were super excited to get our hands on this new baby bottle warmer for testing (thanks, Kiinde!). Like a few others on this list, the new Kozii SafeHeat Pro uses a warm bath to produce gradual and gentle convection heating, using lower temperatures than steam-based bottle warmers. Lower temperatures help to retain nutrients in breastmilk (vitamins. minerals. amino acids. enzymes. and white blood cells), or baby formula. However, the warming process may be a little slower. Kozii SafeHeat Pro out of its box feels high quality. Plastics feel good, stainless steel interior is strong, and both the water filler (and the lift-out container) are very well made. The lift-out basket allows you to place narrower baby bottles and smaller jars of baby food into the device, without worrying about reaching into the hot water to retrieve it. On the back of warmer, the water filler is located. It has graduated markings that will help you fill it with water. Distilled water is recommended, although regular tap water can be used with regular descaling (e.g. once a month). Warm-bath bottle warmers are easy to clean and have no hidden corners.
It was easy to use. The knob located on the front allows you set how long it will take to heat your contents. It is very simple to read the manual. The guide explains the types of items being heated (milk, food), their starting temperatures (refrigerated or room temperature) and the material (glasses, plastics, breast milk storage bags). Once this timer has expired, the system will shut off. This system can fit AVENT and Comotomo baby bottles as well as Tommee Tippee. Without any problems, it could be used as a Medela storage bag for breast milk. Even though taller bottles such as Dr. Brown's 9-ounce bottles would get a little too high, the milk didn't heat up. The only cons are relatively minor: there are no special settings for defrost, and the price is somewhat high given the features. We like the Kiinde Kizii SafeHeat Pro in general and were excited to be the initial major site to review it. Interested? Kiinde Kuzii SafeHeat Pro bottle warmer can be found here. Kiinde Kozii Original baby bottle warmer.
This (relatively expensive) bottle warmer is unique in comparison to the other ones on our list, as it uses a different filling and heating technique. It works like this: you place a reservoir in the bottom of the warming pot and turn on the device. Water rises to surrounding the bottle as the temperature increases. The unique thing about this setup is that it doesn't need to be filled on the side or use tubes or other mechanisms to move and store the water. It also means there is less chance of the contents getting spoiled over the span of several days. We wouldn't let the water sit in the reservoir for more than 24 hours without using it. It's possible to make things a bit weird down there. We could be being paranoid, but the water does not come in direct contact with formula, breastmilk, or the sides of the bottles.
In any event, this system uses a knob with multiple time settings ranging from 1 to 15. A handy chart is included with the system that shows you how long to heat your bottle. A 4-8 ounce container of water will take 5-8 minutes to warm. It is about the same amount as any other system on this page. This system was flawed and we recommend that you avoid it. We made the mistake of pulling a bottle out after a couple of minutes to check its temperature. It can happen that your water system starts pumping more water into your pot because it thinks the level of the water is too low. Once you have put it back in the container, all the water from the system overflows onto its counter. This is annoying because it can get hot and could cause serious injury. This bottle warmer is great, with a few minor problems. What other people recommend the Kiinde Kozii Our friends at Babylist, Babygearlab, What2Expect, and The Bump all consider it a top pick! Interested? Check out this Kiinde Kozii Bottlewarmer. Philips Fast Baby Bottle Warmer: AVENT
It is very similar to the First Years baby bottles warmer but does not have the cool function on the back. Like the First Years, it uses a little pot for warming up the bottle, rather than using steam, making it much easier to clean and maintain. In testing, we found that it worked great for heating breast milk and formula. It also didn't seem to cause any milk problems after warming. Use the system by placing the baby bottle inside the pot. After that, pour in enough water to refill the pot to approximately the same level as the amount of milk within the bottle. Fill the reservoir until the bottle is fully filled. There are different settings depending on the amount of milk in the container. For 4 ounces (or 4 cups) of chilled milk, the heat setting was set to 1. It took 4 minutes to warm it up to the correct temperature. We checked with our baby thermometers to confirm. On the highest setting, it took around 7 minutes to heat a larger 8-ounce container of milk. The light will turn orange when you turn the system on. But you need to pay attention to it, as the system has no auto-off function when it's done. To determine how long the bottle should be heated, you will need to refer to the owner's manual. This baby bottle heater is very basic and simple. There's no auto-off or timer and there are only two settings. The cost of the warmer is $35. We were amazed to find that the bottle warmer could fit all of our baby bottles (Baby Brezza, Tommee Tippee and Comotomo). Who else recommends the Philips AVENT Bottle Warmer? The Bump, Babygearlab & WhatToExpect all rate it highly! Interested? Check out this AVENT bottle warmer. First Years Night Cravings Bottle Warmer.
It uses a different design than other bottle warmers on the list. The bottle warmer doesn't have to be plugged in. It's also very portable and can fit easily into large bags or other purses. We initially thought the system was complicated but it turns out it is very easy to use. There are three components to the system: an opaque water reservoir, a thermos cover, and a stainless steel thermos. This is how it's used: Fill the thermos with boiling hot water and seal the lid. After the water has boiled, pour the boiling water into the thermos. Then screw the lid on. It's now ready to go! Once you're ready for baby to eat, put the thermos inside the plastic reservoir. Use your Tommee Tippee bottles (or other brands) to carry almost everything. Place the bottle of formula, breast milk, or other liquids in a saucepan of simmering water. You will notice that the milk has reached a nice temperature after waiting for about 3-4 hours. After a few hours it worked great. We then tried it again after another 11 hours. The only problem is that you must bring your milk with you wherever you are going. A second problem is the fact that the milk bottle is larger than what we had hoped and it doesn't fit in our cup-holder. It gets extremely hot in the plastic reservoir you use to heat your bottle. You will need to have it laid flat so it doesn't get hot. It's a fantastic travel choice with some minor limitations. This bottle warmer is very inexpensive, usually costing around $15. The Tommee Tippee bottle warmer is highly recommended by others. The Bump, Babylist, Babygearlab, WhatToExpect and WhatToExpect all consider this a top-rated product! Interested? Click here to see the Tommee Tippee Bottle Warmer. Dr. Brown's Baby Bottle Warmer.
This Dr. Brown's baby-bottle warmer was only available to us recently for our testing. We were eager to try it. It is the only baby bottle warmer that fits tall Dr. Brown's baby bottles. Check out our best baby bottles review! With an adjustable bottom, you can make it fit taller and smaller bottles. It also fits wide mouth bottles and containers of baby food. In our testing, however, it couldn't fit some of the really fat bottles, like the Tommee Tippee or Comotomo. The Dr. Brown's is shaped a bit like a Keurig and has a tiny refillable water container on its side. This reservoir holds about five to six bottle warmings. That's a nice touch, allowing you to fill it up once every few days rather than having to fill and empty every time you use it like some of the others that are lower down on this list. However, like we mentioned earlier, any bottle warmer with a reservoir system can be difficult to clean. We tested it and found it very quick to heat bottles from the freezer or refrigerator. Out of the fridge, a 5-ounce bottle took about 3-4 minutes to warm up, and out of the freezer it took about 6-7 minutes. We also liked the fact that the device remembers your last settings. For example, if you last warmed the bottle for 4 minutes it will automatically default to the previous setting when you turn it on. That's pretty handy. However, in testing we discovered that warming can sometimes be unpredictable. Some bottles would remain too cold while others were hot. We also tested the warming of other bottles, which we found to be inconsistent. That was frustrating. The bottom basket can also build up faster than most other units, however this is not something to worry about if you don't clean it every few days as we recommend. Overall, the bottle warmer is great, with a few minor issues. However, for just $35 online we will accept the limitations! Who else recommends the Dr. Brown's bottle warmer? The Bump, WhatToExpect & Babylist recommend this product as a top-rated pick. Interested? The Dr. Brown Baby Bottle Warmer is available here. Bubos Smart Quick Heating Baby Bottlewarmer
How to Choose the Perfect Bottle Warmer

The three types of bottle warmers available: A home bottle warmer is a system that uses steam to heat up your baby bottle. It can be found on the counter of most homes. There is also the home bottle warming system, where your baby bottles are heated in a large pot of boiling water. Third, there is the travel bottle warmer that either plugs into your vehicle or relies on a thermos that you fill with hot water in the morning. The second and third choices are preferred by parents because they offer the option of both a portable and a permanent bottle warmer.
Mold and Slime: Many of the bottle warmers that use steam have a reservoir that you fill with water (like a Keurig), and parents report that those tend to get pretty disgusting and slimy/moldy if they are not cleaned every few days. If your home has hard water, this is especially true. If you don't have a big pot or a lot of tubes, we recommend the method that uses water to fill the bottles. You will need to keep your baby bottle warm on a daily basis. Many manufacturers will recommend using white vinegar for descale. However, we have found that this works quite well if you leave it to sit and soak for at most an hour.
Safety and milk temperature A lot of warmers heat the milk too quickly, so you will need to let it cool again. If you are warming milk to a temperature that does not fit your warmer settings, this is a common problem. Any bottle warming technique that you choose, ensure your baby is not burned.
Baby bottle size: A lot of bottle warmers will accommodate the narrow and tall bottles. It can sometimes be hard to get large bottles into the Goloho, like Tommee Tippees, due to the Goloho heating pot being too narrow. We recommend that you get a warmer that can fit many different sizes of bottles. It is possible to find the right one by trying out several (see our buying guide for baby bottles and baby nipples), and you should be able to choose which ones you like best.
Infant feeding Best baby bottle warmers best baby gear for 2022
Consider these Features When You Choose a Bottle Warmer

These are the features Pampers Parents consider the most crucial when selecting the perfect bottle warmer.
Speed. Pampers Parents cited speed as the main concern. If you're going to use a bottle warmer instead of just running the bottle under warm water or leaving it out to reach room temperature, you'll want the benefit of speed. Most bottle warmers can heat up milk in a matter of minutes.
Temperature. Choosing a bottle warmer that helps you heat the milk to the temperature your baby prefers is a big help. The warmer should have a thermostat that you can adjust to heat the milk, and it must be able to warm frozen milk.
Easy to use. A bottle warmer that is easy to use was a priority for Pampers. It's important to check the ease of cleaning and its ease of use. Are you able to easily fill up your water tank? How easy is the warmer to use? Do you have the option to program your bottle in advance? Think about which features might make your life more simple.
Compatibility to use with baby bottles. This makes it easy for Pampers parents to prefer a warmer that is compatible with their baby food containers and bottles. If you don't have bottles yet, try to buy the bottles that are compatible with the bottle warmer you choose.
Price. The price is not everything. Although more is not always better, it's important to choose a product that fits within your budget.
Auto shutoff. You might forget to turn off your bottle warmer in the time you need it. It's a wonderful feature to have an automatic shutoff that will turn off the warmer when the temperature is right.
An alarm. An alarm can come in handy to let you know when your bottle is at the correct temperature.
You can choose the size and type of your bottles. The size of your bottles and the number you wish to heat. Is it possible to store your bottle warmer in large spaces? It is also important to take into account the shape and size of the bottle warmer.
Additional functions. Other functions. Some warmers can be used to sterilize and nipple bottles. Others are equipped with the ability to warm or freeze breast milk. You may want to look at a few functions like these when shopping for a bottle warmer.
Are bottle heaters worth it?

Using a bottle warmer is safer. A warmer is faster than any other method: Heating the bottle in hot water or heating it in boiling hot water can take a lot longer and require more effort (especially if the bottle is being held under hot water). Preserves nutrients. Never heat breastmilk in a microwave.
What Is The Fastest Way To Warm Up A Bottle?

To warm milk, heat water
What are the benefits of bottle warming for breast milk?

Many common bottle warmers use steam heat, which heats milk slowly and delicately. This heat can however cause breast milk to lose its nutrients. It should have an automatic shutoff so that you don't heat the milk excessively and damage it. You may find that a standard steam heat warmer does not function as you expect. Oct 26, 2021
.Best Bottles Warmers