Starbucks 400 Stars Merchandise
Starbucks 400 Stars Merchandise In 2022 (What Is It + More)
Starbucks Corporation







Type

Public

Industry

Coffee shop

Founded
March 30, 1971


(

1971-03-30

)



Pike Place Market

,

Elliott Bay

, Seattle, Washington, U.S.
Founders
Headquarters
2401 Utah Avenue South,

Seattle, Washington

Number of locations

33,295 (2021)

Area served

83 countries

Key people

Products

Coffee beverages
Smoothies
Tea
Baked goods
Sandwiches

Revenue


US$

23.52 billion (2020)

US$1.56 billion (2020)

US$928.3 million (2020)


Total assets



US$29.37 billion (2020)


Total equity



-US$7.81 billion (2020)

Number of employees

349,000 (September 2020)

Subsidiaries

Website


Starbucks.com



Footnotes / references




[1]




[2]


Starbucks enjoys millions of loyal customers.
In fact, you may be familiar with the term Starbucks 400 Stars Merchandise, but may be curious what exactly it is. To find out more, read the following article.
Starbucks 400 Stars Merchandise 2022
Starbucks customers who join the loyalty Rewards program can earn Stars with each purchase, which can be used to earn Rewards like free drinks, food and merchandise. In 2022, the highest tier of Rewards is 400 Stars, allowing customers to buy merchandise like coffee beans, Starbucks cups/ tumblers, and other selected items with a value of $20 or less.
If you have questions about what kinds of merchandise you can get for your 400 Stars, where and how to redeem your Stars and more, keep reading to find the answers below!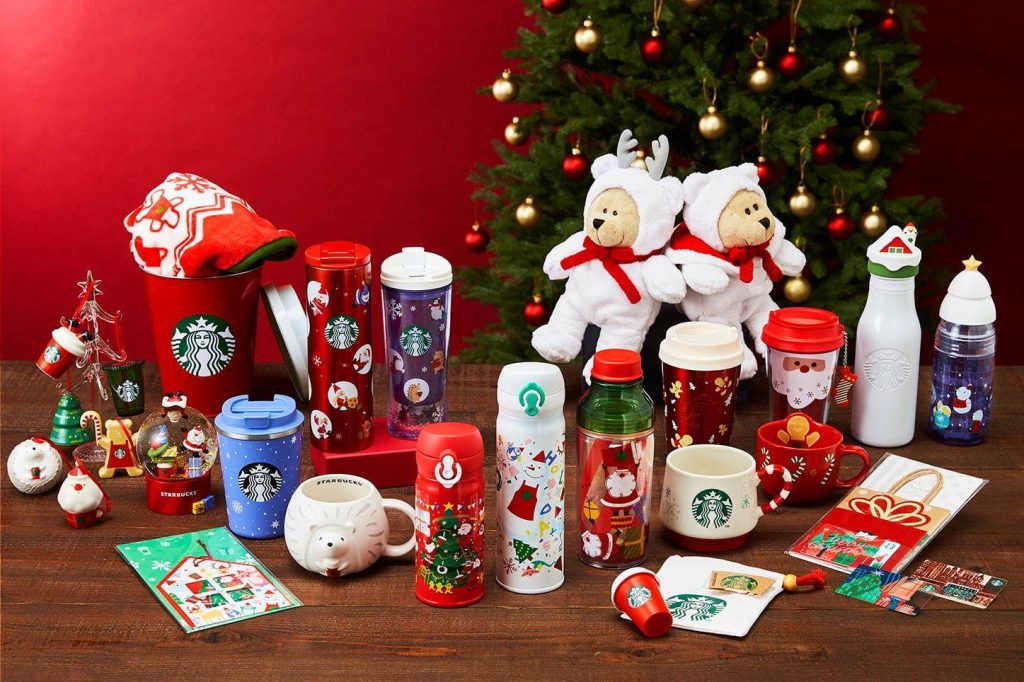 Starbucks 400 Stars: What is it?

Starbucks customers will earn Stars by signing up for the loyalty Rewards program. Download the Starbucks app to get started or purchase a Starbucks Card.
You earn Stars when you scan your card/ app every time you make a purchase, and you can redeem them for free drinks, food and merchandise.
It is also completely free to join Rewards. Sign up online or on the Starbucks app mobile app.
You can start earning Rewards with just 25 Stars, which will allow you to customize your drink for free. You can also wait until you earn more Stars to get a better level of reward.
For example, 150 Stars can be redeemed for a handcrafted drink, a hot breakfast sandwich, or parfait.
The 400-Star Reward Tier is the most prestigious. These can be used to redeem for prepackaged bags of Starbucks coffee products such as beans or selected merchandise up to $20.
Also, the best part is that if you are looking for an item with a value greater than $20 you can use your 400 stars and then pay the difference.
What is included in Starbucks 400 Stars merchandise?

Starbucks merchandise makes up a significant part of its experience. This includes packaged coffee beans, accessories for coffee, and Starbucks coffee cups and tumblers.
You can choose any of the above items for your 400 Stars, as long as the value is less than $20.
However, there are some limitations and exclusions, and alcoholic drinks are not included in the Rewards.
If you're curious about whether or not an item you want is valid for the 400 Stars tier, you can see the full Terms and Conditions of the Starbucks Rewards Program on Starbucks.com.
Redeeming Starbucks Stars For Merchandise

Starbucks Stars can be redeemed at company-owned shops. Some locations, such as grocery stores and restaurants, only have one tier with 150 stars.
Sometimes popular products, such as Starbucks cups and tumblers in the most recent designs, go quickly.
You will also find different types of coffee beans, merchandise and other products in each store.
Do you have the possibility to earn more than one Reward for every purchase?

You can earn more than one reward for purchases at the cashier in-store if there are enough Stars.
You can receive a combination of a 400 Tier Reward and a 150 Tier Rewards if you have at least 550 Stars.
You can get only one reward per purchase if your Starbucks app is used to make payments online.
Starbucks has over 400 Stars

Starbucks gives you over 400 Stars to use for points redemptions. In fact many Starbucks Starbucks loyalists already have thousands in their Rewards account.
Keep in mind however that Stars can expire after 6 months if not used.
You also have the option to track Stars within your Starbucks mobile apps or in Rewards. These will give you the Stars about to expire.
To know more about Starbucks, you can also see our posts on how does Starbucks rewards work, when is Starbucks happy hour, and what is a Starbucks tumbler.
Conclusion
Starbucks has a popular loyalty program that allows you to get Stars on every order. You can redeem these Stars for drinks, food, or merchandise.
For 400 Stars, you can buy a single cup of packaged coffee. You also have the option to select items such as tumblers or accessories for coffee that cost less than $20.
Starbucks: How Can 400 Stars Help You?

400 Stars can be earned for the most prestigious Reward level. This reward can be used to buy a Starbucks Coffee Bean bag or merchandise with a value of $20. Additionally, your 400 stars can be used for merchandise that is greater than $20. The difference will allow you to pay less.
What Are 400 Starbucks Stars Worth in Value?

200 Stars may redeem for one (1) lunch or dinner sandwich OR one (1) box of protein. 400 Stars are redeemable for one (1) coffee item, such as whole bean or specialty coffee. Dollars (pre-tax).
Then, what happens when you go over 400 star at Starbucks?

At 200 stars, members can cash in for a sandwich, a protein box or even a salad, where available. Members can redeem their points to purchase Starbucks merchandise and at-home products like K-Cup pods or ground coffee.
.Starbucks 400 Stars Merchandise In 2022 (What Is It + More)